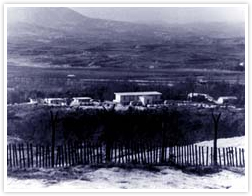 View photos 60s Panmunjom
After the 1,076 times of the truce talks for 2 year and 19 days since a preparation meeting started, at last the agreement was signed among U.N. forces, North Korean Army, and Chinese Army on 27 July 1953. The P'anmunjom is located at the west end of 155 mile's truce line and has proved the partition of a nation.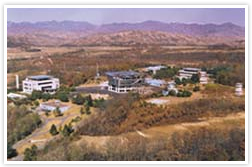 This area is located away from 62km northwest of Seoul and 215km south of P'yungyang. Officially this area is called as 'Joint Security Area', and is a special area that is out of a administrative control of South and North Korea.